POVR: The Best Shemale VR Porn Site
In recent years trans pornography has seen a huge improvement in terms of quality and quantity, but it's still not on the level that it deserves to be. Finding transgender performers used to be extremely difficult and the ones that were available were filmed in very poor quality. Thankfully, nowadays websites have recognized the beauty of shemale porn and the demand for it, especially when it's shot in a POV angle or even better, virtual reality. This review will focus on one website that contains the largest collection of VR scenes in the industry.
If you've had the pleasure of viewing VR porn from any big studio, chances are you'll find it on POVR. This website launched in 2020 and has managed to create the biggest library of virtual reality content that's packed with close to 20000 videos and 4800+ pornstars. Since the site's dedicated to VR pornography in general, there are a plethora of categories to go through, one of which consists solely of gorgeous shemales having wild sex. So far there are over 250 trans movies to enjoy, but the site uploads on a daily basis and doesn't seem to be slowing down whatsoever.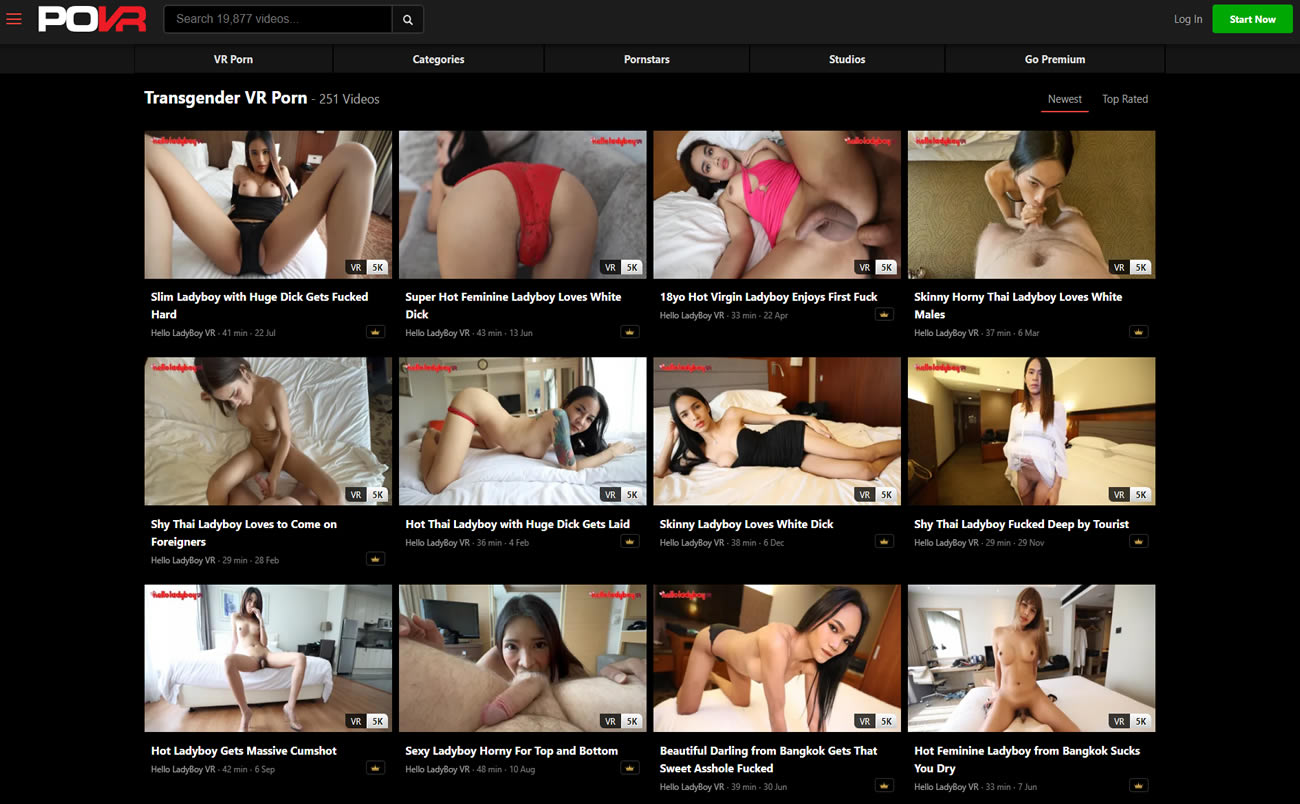 Finding the perfect webcam trans model
In every corner of the internet, you're able to find a wide array of pornographic content that's free and readily available. Aside from traditional porn, shemale cams take up a great portion of all online adult content. Although there is an abundance of camming services, not all of them offer the same content so it's crucial to use the one that's right for you in order to have a great viewing experience. This is somewhat hard to do, but luckily many sites focus on collecting trans cams from various websites and putting them on display.
LemonCams.com is a cam aggregator that collects the hottest live shows from 11 popular adult streaming platforms. While there are a lot of websites that focus on collecting webcams, this site has some unique features that separate them from the rest. Others revolve around providing as many shows as possible at once, whereas the goal of LemonCams is to be a phenomenal search engine that has intuitive tools that will lead you to a model that's perfect for you.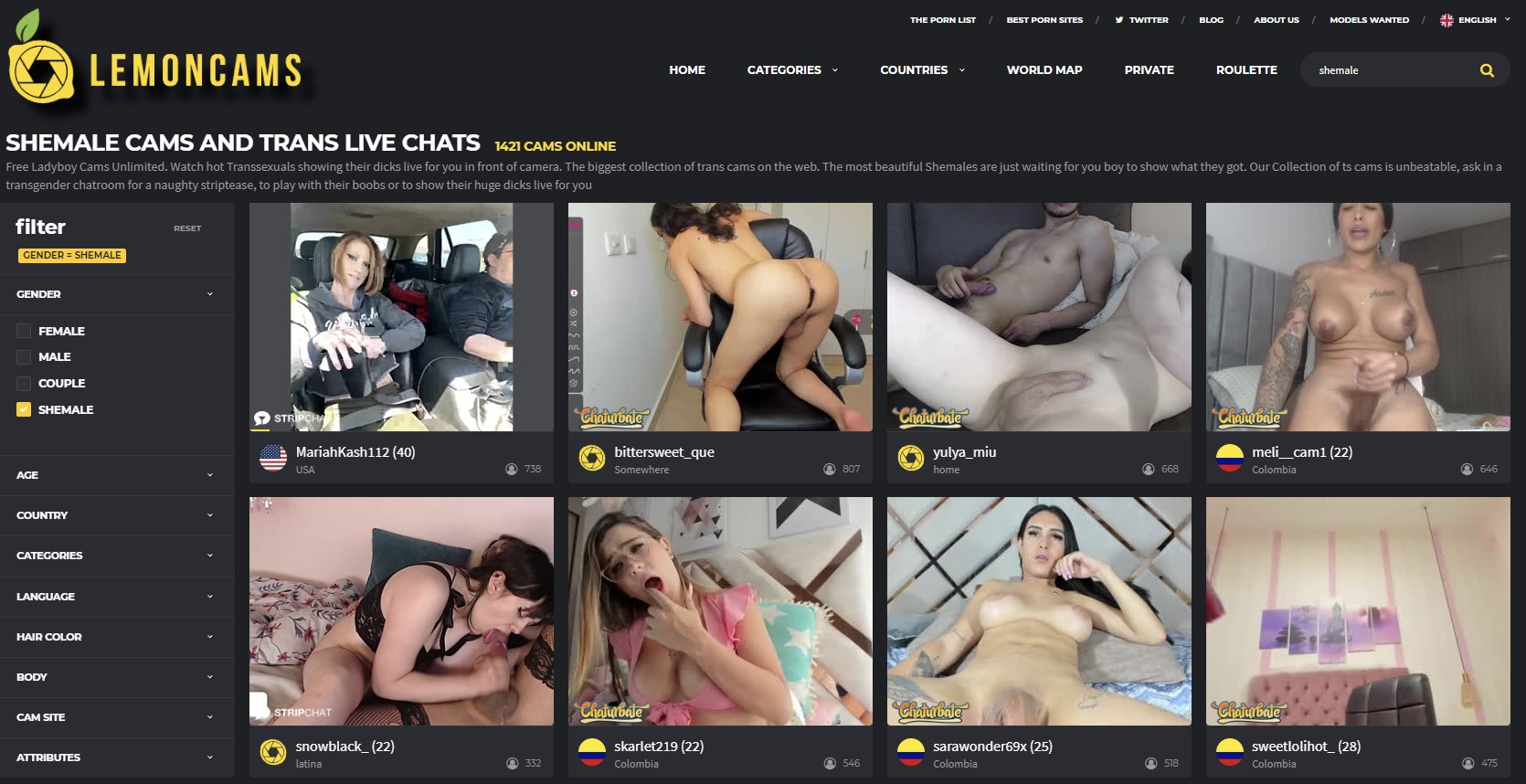 How Is The Live Sex Cam Industry Empowering Transsexual Performers?
Transgender sex workers have, historically, been a much-maligned minority within a minority, one subjected to a disproportionate amount of prejudice and stigmatization. This is in stark contrast to the fact that trans porn is hugely popular – and is, as of 2023, more popular than ever.
Porn tagged as 'transgender' is the third most viewed porn category in the US, and the seventh most popular worldwide. In 2022, it rose 75% in popularity. Overall, then, we can conclude that society has a love-hate relationship with trans sex workers – it loves to see them naked but hates to acknowledge their rights.
That said, however, many claim that the cam industry has finally righted this ship. Trans cam models, it is said, have much more power over their sex work, in a number of ways that they simply didn't have with traditional sex work. The cam industry, then, is argued to actually be empowering transgender sex workers.
Is this claim true? And if it is, how, exactly, is cam work so empowering to trans performers? Let's take a look.